I am hosting a fat quarter exchange over on Swap-bot.com. If you have any interest in exchanging your extra or unwanted Fat Quarters, come on over to Swap-bot and join in. It is absolutely free to join the site. The exchange is that you will be assigned 2 partner to whom you will send 2 Fat Quarters to.

Easy enough don't you think.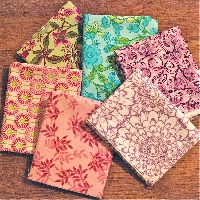 I swap with Swap-bot!
Join in the Fun!
Jera MacKenzie